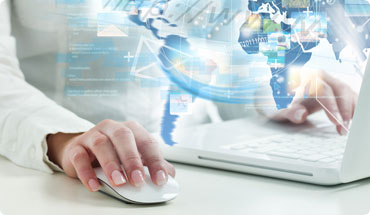 Quixar® Software is dedicated to providing you with exceptional customer service. From the point of initial consultation, we will ensure our service to you is first class before anything else.
At Quixar, we understand that today, most business processes (if not all) are run by a computer. This also means the more a business relies on its ICT infrastructure, the more damaging the effects could be, should a piece of hardware or software fail. At Quixar, we always ensure your infrastructure is well looked after 24/7.
Our specialty lies in bespoke custom designed software packages, where we develop fully functional packages from the ground up. Never worry about that lost paperwork; our purpose-built system will store all your data, accessible at the click of a button.
more
The Quixar Team
Founding Director & Lead Developer

Business Coach & Creative Consultant

Network & Support Engineer
DREAM | BUILD | SUPPORT
We use the latest technology to build your solution on a variety of platforms.
Once contracted, we liaise with you every step of the way, ensuring you receive the product you want for you and your staff.
At Quixar, we want to look after your complete ICT Infrastructure, ensuring consistancy right across the network. We also offer the following services: